Shirts, Patches, CDs, Videos, and Misc




SHIRTS ($7)
Abrasive Wheels - Cops Hauling Off Kid (Small)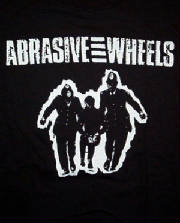 Adicts - Made In England (Small)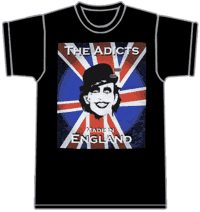 Cheap Sex - Band Pic, Zipper (Small)
Circle Jerks - Skanker (Small, On White Shirt)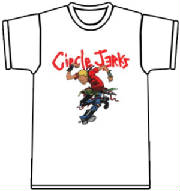 Clit 45 - Sex, Sex, Sex (Small)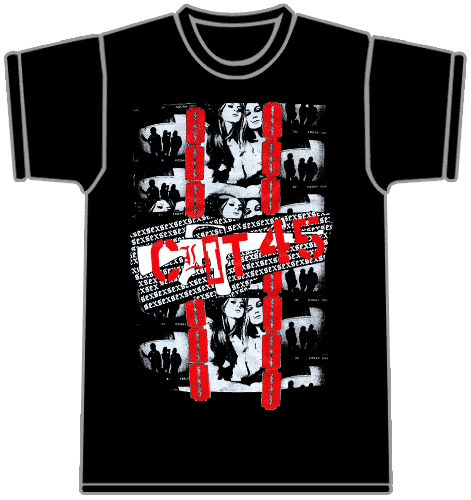 Exploited - Wattie Singing (Small)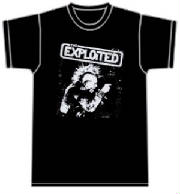 G.B.H - Collage (Small)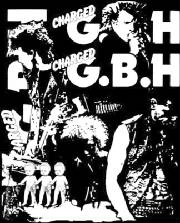 Lower Class Brats - This Is Real (Small)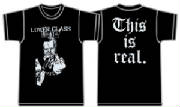 Oxymoron - Live, Wild (Small)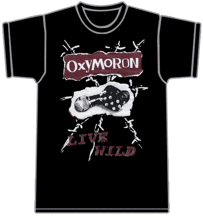 Reagan Youth - New Order, No Order, - (Small)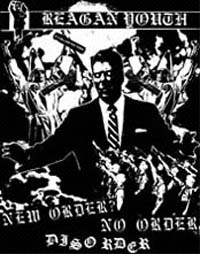 Self Destruct - Band Pic (Small)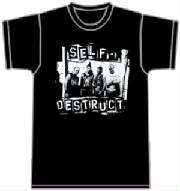 Special Duties - Police State (Small)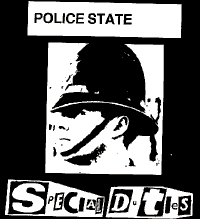 Virus - Already Dead... (Small)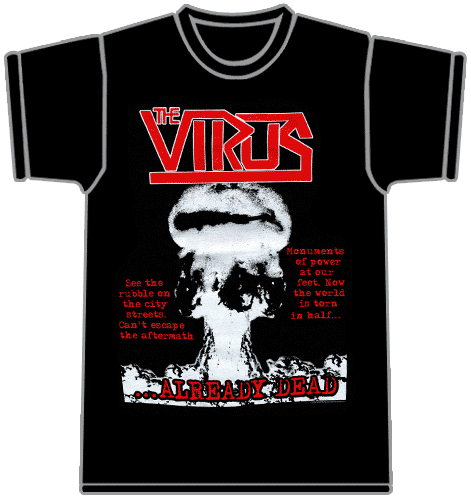 (scroll below for more merchandise)
Vinyls ($3.25)
Brother Inferior / N.O.T.A 7" (Split on red vinyl)
-Brother Inferior: 1.) Who Will Protect Us? 2.) Freedoms' Sons
-Brother Inferior Line Up: Alex Simmons (Bass) Mike Spradlin (Drums) Ryan Rolston (Guitar) Chad Malone (Voice)
-N.O.T.A: 1.) Punk Torture Night 2.) Nazi Skinhead (Buy your own beer)
-N.O.T.A Line Up: Jeff Klein (Vocals) Mastin Halstead (Bass) Tim Mathews (Guitar) Sam Cunningham (Drums)
*Two amazing bands, fast songs, impressive lyrics, good split. Highly Recommended.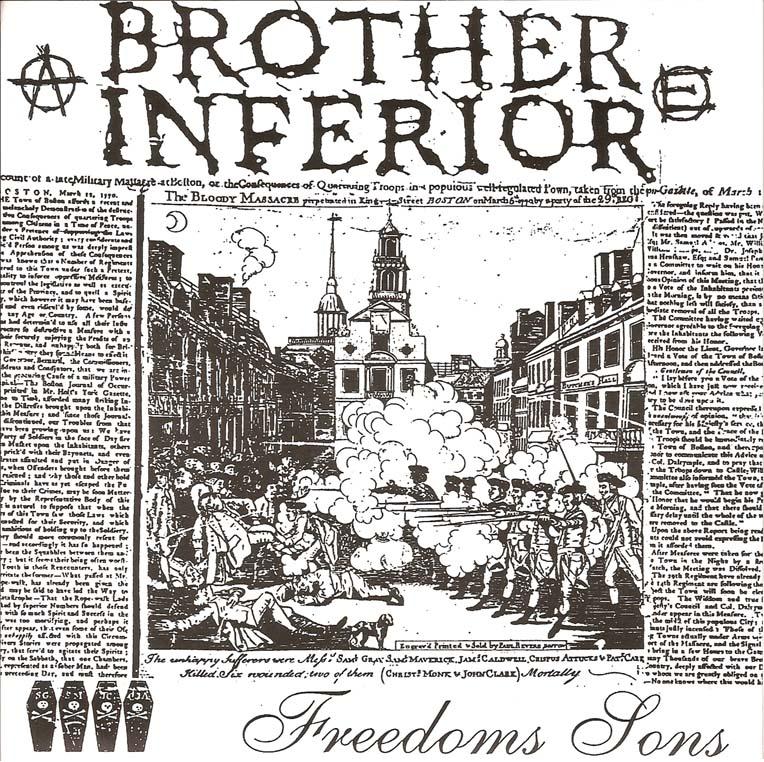 Videos ($10)

These are only few of our video archives. We only used the ones which we could find covers for to post on the site. We have videos like: Confuse, Extinction of Mankind, All Crusties Spending Loud Night '97 & '02, Hiatus, GISM, Tragedy, and MANY others. If there is something you are looking for that is not listed, contact us and we will most likely have it for you.
Abrasive Wheels - Archive Collection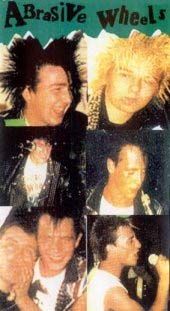 Adicts - Joker In The Pack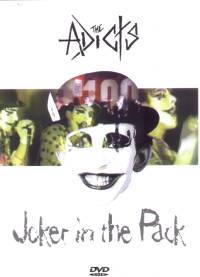 V/A - All Crusties Spending Loud Night '97 - '02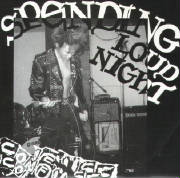 Broken Bones - Live At The Bier Keller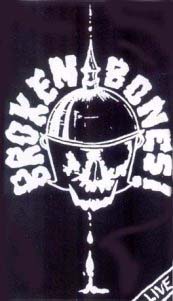 Burning Britian - The History Of UK Punk 1980-1984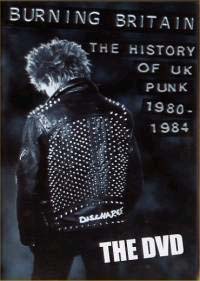 Conflict - Only Stupid Bastards Help EMI
Discharge - From Beginning To End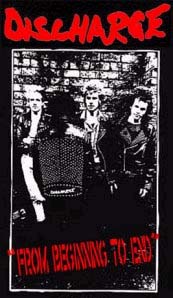 East Coast Pogo Attack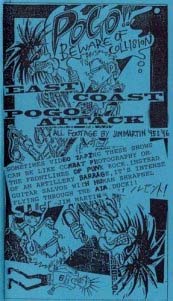 East Coast Pogo Attack 2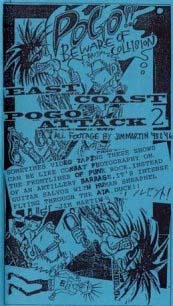 Exploited - Live At The Palm Cove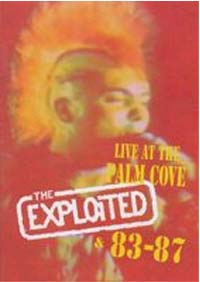 G.B.H. - Live At The Ace Brixton and Up Yer Tower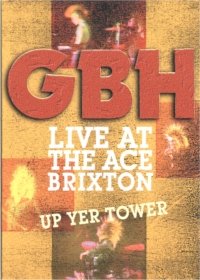 Lower Class Brats - Rule, O.K.!
Reagan Youth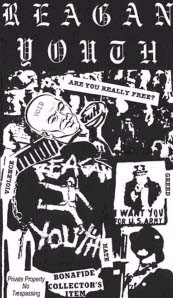 Punk And Disorderly #1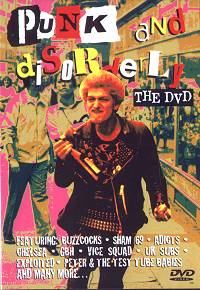 Special Duties - Northeast Invasion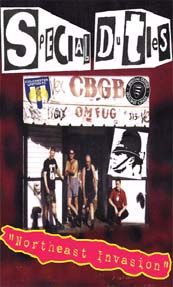 Sub|Hum|Ans - All Gone Live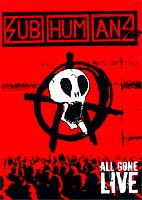 UK/DK - A Movie About Punks And Skins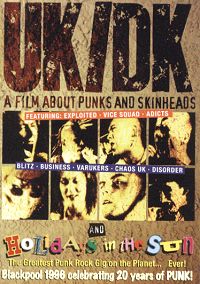 Vice Squad - The Movie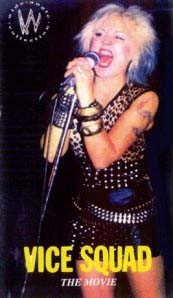 Videos are on DVD+R's, we make and provide labels and cases for the videos if ordered. If you do not require any covers, cases, or labels for the video we can aarange a price from $4-$7 per video depending on how many you order.




PATCHES ($1)
Briggs, The - Keep Us Alive
GISM - Logo
Leftover Crack - World Trade I$ A Death-Machine
-For more patches look in our "...More Merchandise/Auctions" section-
Back Patches ($3)
-Sorry, All Back Patches Sold Out At This Time-
(more coming soon)
-Pictures Of Some Of The Patches-





OTHER SHIT... ($??)
SHIRTS ($6)
George Bush - 'Not My President' (shirt)
BUM-FLAPS ($3)
Cheetah fabric over black denim, sewed on, square shape. (11'4 x 11'8)
BELTS ($9)
3 row pyramid, british '77 studded. In 'checker' formation. (Belt size is a 34)
MORE MERCHANDISE AT THE 'SHIT HOLE DISTRO'!! CLICK HERE!!
CD's (Real, not CD-R)
(Compiling, expected to be completed by June 3rd)




CD-R's ($1)
We Have THOUSANDS Of CD's EP's LP's, and everything else in our stocks, so instead of listing EVERYTHING, send us a message of what you want, and CrustPunks gives you it's word, that if we cant get you what you want within 2-3 days, we'll send you it for free when we eventually come upon it. We can almost guarentee that we have what you're looking for, between the operatives there is easily over 20,000+ songs, hundreds of bands, and incredible amounts of recordingds form the bands. Other than that, request anything if you feel the need, and we'll be sure to get you it as soon as possible. -Thanks, CrustPunks.