NEWS! CRUSTPUNK SHUTTING DOWN!
At this time, it is self evident, that this page is dead...and with good reason to. We haven't updated in about 4 months, orders and shipments have been delayed, and our operators work ethics have steadily declined. In truth, we wanted to offer this site to you as a service, for that which we could...but it seems it has just become more of a hassle, then a productive site. Being that i am on it now, i will update and play around with the site to do what i can, but until further notice, pleace understand that we have lives too, and operating and maintaing this site is not a priority at this time. Hopefully within several weeks CrustPunk can be up and operating again at full strength. We thank you for your continued support, time, and patience.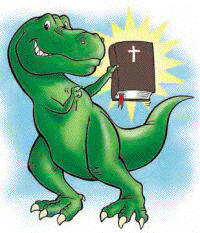 Evolution vs. Creationism
"Among President George W. Bush's base of religious zealots, public school officials of Cobb County, Georgia, recently appeared in U.S. District Court to defend themselves against a lawsuit citing the school district for its promotion of religion. The school officials had adopted a policy requiring science textbooks to contain a warning to students that evolution is merely "a theory, not a fact."

The lawsuit argues that the warning restricts teaching of evolution, promotes the teaching of creationism, and discriminates against particular religions. The County school officials had claimed that..."
Click Here For Full Article...
NEWS: 04/14
We have done several updates to CrustPunks today. We have added more merchandise and changed the layout somewhat, and our "...More Merchandise" page has been updated, and actually turned into an 'Auction' page. Also more additions have been done to the "Links" page. Also we are re-constructing the "Bands" page, so look soon to see it new and revised, instead of the old being 200+ shit bands listed for no reason.. Also on top of news due to a goal for further future political awareness and activism, we will be posting headlines and other things of intrest on this front page. CrustPunks thanks you for you're continued support.
NEWS: 04/03
In all honesty, we never really thought that CrustPunks would become even as big as it is now. It was mostly just created to get rid of some old items, and promote music and the South Florida scene. But now we have reconized the opportunity within this site. For the near future, you can expect many more updates, more information, news, band reviews, merchandise, and many more things will be added to the site. Also we may be investing in buying a silkscreen, if we can obtain one, we can make the clothing straight from here, and do custom logos and band pictures/logos and truly grow out the merchandise section much much more. All your support is greatly appreciated, thank you for you continued help and efforts. -CrustPunks.
NEWS: 03/16
Information regarding Merchandise: You must understand, that CrustPunks is a distro. At this moment we are not making the merchandise listed aside from the videos, cdr's, and jackets and/or bumflaps belts etc etc. Regarding the shirts and patches, we can only sell you what we have, and have no way of knowing or being able to tell you if that item will be re-stocked. CrustPunks is not a scam and you will recieve all and everything you wanted in perfect condition if you were to place an order. If you want us to hold something for you contact one of us and request that we do so, but please stop with the e-mails asking if an item you wanted will be restocked, if you want something my only suggestion is to get it while you still can, because once all the merchandise is sold and gone, CrustPunks will go to it's original purpose, being an informative source to all Anarcho/Crust etc. bands, along with information and other news regarding South florida shows and scene. CrustPunk's thanks you for your continued support.
NEWS: 03/08
More updates done on the site, merchandise section further updated...We attempted to move the site to a Dot.TK for your convienence, but somewhere in the process we fucked up...as usual. If you have any suggestions or anything you'd like to see or see more of on CrustPunks contact us at anytime, we thank you for your continued support.
NEWS: 03/02
Support "The Shit Hole Distro!" There are links in the navigation bar, merchadise page, and also in the links page...Shit Hole Distro is a DIY based distro from out of South Florida, check them out!
NEWS: 03/01

More shit as promised. Finally some pictures regarding the merchandise were put up, more links added, and we're also thinking to linking every band listed to a homepage on it, or whatever works as best we can. Check back later on this week for more updates, and we greatly appreciate all your support to helping Crust-Punks!